idea,- cast
Briefing and group coaching program.
Online briefing and group coaching
Short, bite-sized video briefings.
Live Q&A
Group coaching and discussion.
For individual participants and team.
Key areas: Developing new solutions, Accelerating growth, Engaging Organisations, Customer success, Strategy and Leadership.
Works great in combination with the deep dive briefings.
Watch the trailer video and some free episodes. Learn more about this program and start your FREE trial. Risk free 30-days money back guarantee.
About this service
During our work with companies and organisations we discovered patterns of challenges, which were similar across organisations, industries and product and service categories. There are hidden dynamics in key areas of the innovation process and value delivery systems:
Projects are running over schedule and exceeding budgets.
High aspirations for product adoption end in a slow uptake or even in a collapse.
People in organisations disengage or struggle to contribute.
Existing customer bases are eroding and churning away.
Supply chains are ineffective, leading to lack of delivery capability or even triggering wrong operating plans.
During 2017 we conducted a "Transformation Dynamics Summer Academy". The goal was to surface the challenges and to provide the concepts and tools to deal with highly dynamic challenges.
Podcast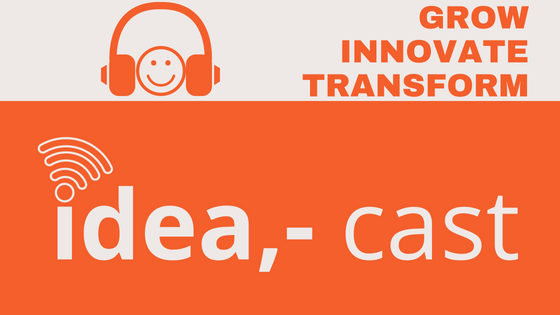 The idea,- podcast
Listen to the idea,- cast on your favourite podcast platform such as Spotify, Anchor.fm, Google Podcasts, and others.
The podcast is a great way to stay up-to-date during commute, drive time while while exercising in the gym.
On the idea,- podcast on anchor.fm you can also submit questions of feedback via a voice message. A great way to get you question or favourite topic on the radar of the idea,- cast.
Short episodes touch some of the key aspects. From there you can always dive deeper in the Briefing and Resource center and watching one of the free videos on the YouTube channel.
idea,- cast playlist on YouTube
The idea,- cast on YouTube
On the WITTIGONIA YouTube Channel you can find a set of free videos from the idea,- cast series.
You will find two kinds of idea,- cast videos:
Some videos are short episodes to introduce the idea,- or topic
while other episodes are deep dives with detailed explanations.
Make sure to subscribe to the FREE YouTube channel.