Freelance
Contract
Data Science
Part Time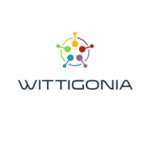 Management KPI Dashboard Development and Optimization
For our client projects we are looking for Management KPI Dashboard Experts.
Job Details for Management KPI Dashboard Expert:
Plan, develop and deliver Management Key Performance Indicator (KPI) Dashboard projects for clients.
Development of Management KPI Dashboards.
Dashboard development with Google Data Studio, Microsoft PowerBI, Tableau and other tools.
Consulting customers on best practices.
Project management.
Analytics and custom analysis.
Job Experience for Management KPI Dashboard Expert:
Experience with Microsoft PowerBI and Platform Tools.
Datenbase Analysis, SQL, MySQL, Oracle, ERP and CRM Systems.
Experience with Google Data Studio and Google Platform tools.
Experience with Management Key Performance Indicator Dashboard projects.
5+ years professional experience in this area.
Development of simulation models is a plus.
Languages: English, German. Other languages are a plus.
Certifications from Google and others are welcome.
Alerts about New Job Posts:
Please sign up for our WITTIGONIA Career and Job Candidate Newsletter on our website.
About WITTIGONIA
WITTIGONIA is an Independent advisor for high-growth, corporate and public sector clients. We provide advisory, digital consulting and solutions, and analytic insights for planning, optimisation and decision support.
As an employer we welcome and appreciate diverse backgrounds. WITTIGONIA is an equal opportunity employer. Working in virtual teams, remotely and agile is an important element of our culture.
The company was founded in 2014 by Thomas Wittig, CEO of WITTIGONIA. Our work with clients usually involves three main areas:
WITTIGONIA digital provides digital marketing services and solutions such as advertising, SEO, SEM, SEA, CRO. We are also supporting customers in enhancing business processes with automation, analytics and assisted artificial intelligence solutions.
WITTIGONIA insights provides analytics, simulation, data science and research. A focus area is on stakeholder experience optimisation.
WITTIGONIA experience management supports customers in creating and optimizing excellent stakeholder experiences.
WITTIGONIA advisory provides management consulting services for strategy, implementation and optimisation for businesses and organisations.
Follow WITTIGONIA on social media: